As the ear­li­er post indi­cates, Gor­don Starr Precinct 1 Town Coun­cil Can­di­date is on the move. As well as Stand Outs & Media Events, Gor­don is knock­ing on doors across Barn­sta­ble Vil­lage, Cen­ter­ville, and Hyan­nis' "Vil­lage Green" and ask­ing the ques­tion "do you know who is your town councilor?"
Stand Outs
We need lots of people!
It is crunch time for the Barn­sta­ble Town Coun­cil elec­tion on Novem­ber 5. And we need your help hold­ing signs from 7:30–9:00am and 3:30–5:00pm on elec­tion day.
Please con­tact Cyn­thia Cole at cbc33@comcast.net. Text or call her at 508.280.8979.
Please give us an hour or two of your time!
BTW, for those not sure, stand outs are when you stand on the cor­ner, or at a poll hold­ing a Vote for Gor­don Starr Town Coun­cil sign. It's fun. You get to wave a lot and peo­ple smile back at you. Some­times they even honk their horns!
Media Events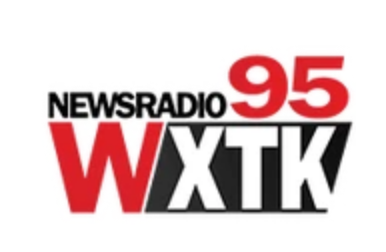 Sun­day, Novem­ber 3rd @ 12pm – 1pm
First, tune in to hear Precinct 1 Town Coun­cil chal­lenger Gor­don Starr con­verse with incum­bent John Flo­res on FM 95.1 News­ra­dio WXTK host­ed by Patrick Desmarais.
Next, call in and engage in the debate between these two town coun­cil can­di­dates. The num­ber to call is 508–775-9985.
More Ways to Support Gordon Starr
Vis­it our Sup­port Gor­don Starr page, or to learn about more upcom­ing Stand Outs & Media Events sign up for Gor­don's newsletter.